Marcie Harding; Teacher and Founder



Martial Arts History
Marcie first started training in Martial Arts over 30 years ago in the 1980's studying Shorinji Kempo (a Japanese system with Chinese Shaolin influences).
She practised this system for several years before trying both Jujutsu and Kung Fu in the early 1990's.
After a short break in training Marcie discovered the Filipino Martial Arts (Eskrima) and was hooked. She began training in Krishna Godhania's Warriors Eskrima in the late 1990's to which she owes a great deal for pointing the way in FMA. She has since gone on to run her own club (The Malvern Eskrima Group, which celebrated it's 10th Year in 2013) and is now 17 years old!
Over the years Marcie has studied with some great Martial Artists, some great people, she has seen and trained with many Masters of the Arts, however Marcie considers her current teacher (Grandmaster Jun Dacayana (Eskrima)) to be among the very best.
In 2006 along with John 'Jo' Biggs she founded Dacayana UK with the blessing of the system's founder Grandmaster Alberto 'Jun' Dacayana.
Dacayana UK teaches the Family system of Indigenous Cebuano Martial Arts. Marcie has been bringing GM Jun to the UK for over 14 years to teach Dacayana Students culminating in two highly successful tours .... In 2013 Marcie was instrumental in bringing Grandmaster Jun Dacayana to complete a month long tour of the UK (his 4th UK visit.) Then once again in 2015 (his 5th visit ) to present material and seminars in front of hundreds delegates during a six week stay in the UK.
Throughout these tours and the sometimes gruelling teaching schedule, GM Jun was able to meet and assess coaches and students from each club. His endorsement of the work in teaching and propagating the system that Marcie has continued since 2006 was one of her proudest moments.
Marcie is currently the highest graded student of GM Jun Dacayana (outside of the Philippines). Despite holding this very high grade she is determined to keep learning, teaching and growing the system over the coming years...with the feeling she now has to be the best she can be, in terms of both teaching and training to attempt to live up to this great honour and responsibility.

Here are some of her other recent achievements;
2020 Awarded 8th Degree Black Belt by Grandmaster Jun Dacayana
2018 Founded KaliSafe DSD Women's Self Protection
2015 European Director of Dacayana Eskrima
Sacred Springs Fellowship Master Teacher 2012 Fellowship Teachers

Member of the Sacred Springs Fellowship (FSS) 2011

Holywell Martial Arts founded 2011

Senior Coach & Advisory at Core Combat - Awarded by Jon Ryley Kyoshi 2011 Core Combat Advisory

Sacred Spring Award of Martial Excellence Lynmouth 2011 Lynmouth Festival

Recipient of the Shinpi Izumi Council Award for Martial Excellence 2009 Shinpi Izumi

Malvern Merlins Childrens' Martial arts Founded 2009
Teacher at the Sacred Spring School of Martial Arts - Awarded by John 'Jo' Biggs Shihan 2007

Co-Founder Dacayana UK with John 'Jo' Biggs 2006 Dacayana UK & Europe

Co-Founder Martial Arts Institute of Malvern (2004) with Ian Holman Sensei
Founder of the Malvern Eskrima Group (2003) Malvern Eskrima
Other Relevant Qualifications and Training

Coaching: City & Guilds 7407 Teaching Adults in Further Education
Current Appointed Persons First Aid (Sacred Spring)
Current Clear Enhanced Criminal Records Bureau check
Relevant Testimonials of Personal Safety and Self Defence Tuition
Institute of Occupational Safety & Health Certificate
Sports Coach UK Good Practice for Child Protection Workshop
Sacred Spring Child Protection course (Given by Dr Victoria Lucus Child Pyschologist / Sacred Spring)
Current Instructor Personal Indemnity Insurance & Student Gtoup Insurance against Personal Injury (£2M)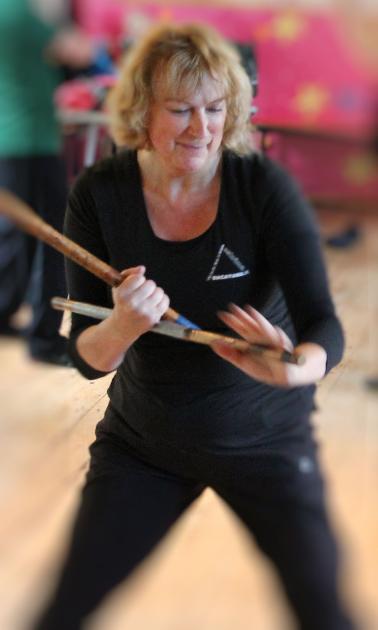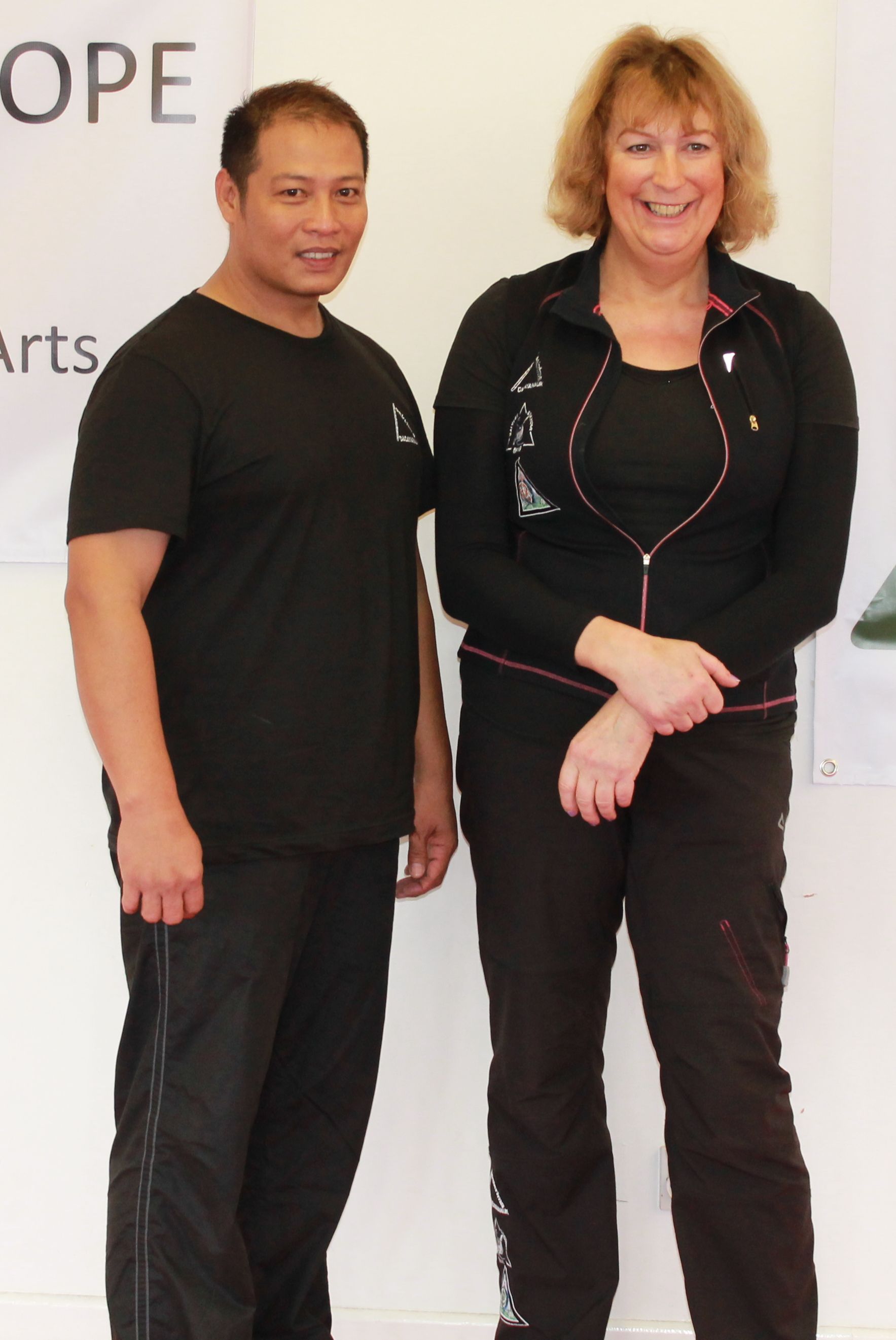 Master Jun Dacayana and Marcie March 2013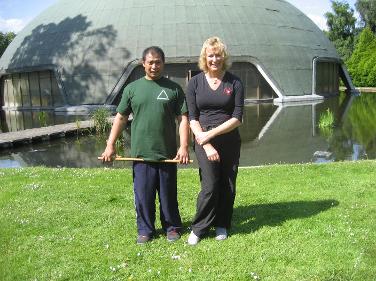 Master Jun Dacayana and Marcie June 2009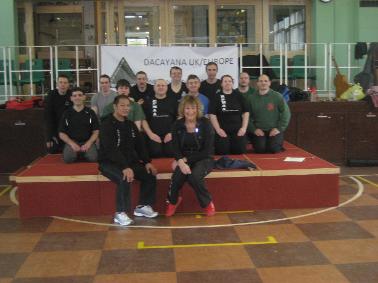 Master Jun and Marcie with students after Malvern Seminar March 2013