About The Sacred Springs Fellowship
Below group photo of Lynmouth Festival of Martial Arts 2012 - Above Lynmouth 2010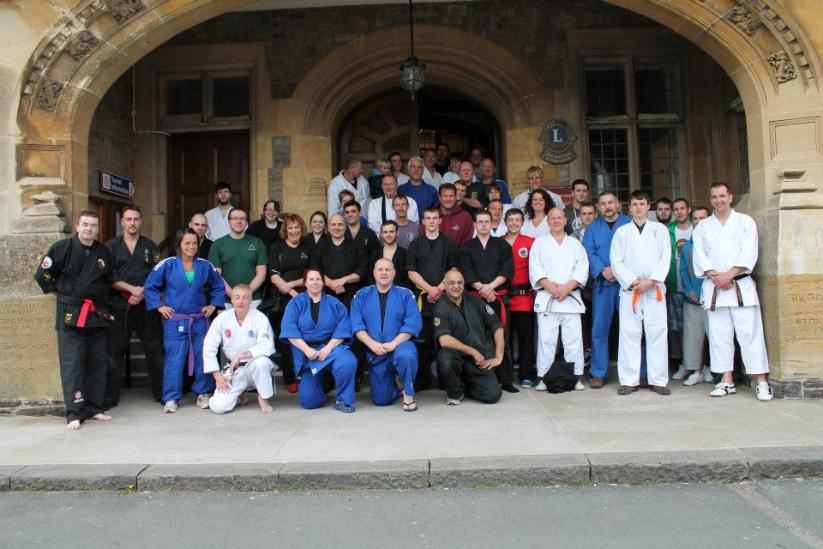 The Sacred Springs Fellowship
The Sacred Springs Fellowship is a fellowship of Master Martial Art Practitioners. These senior Martial Artists are either club owners or association heads that have evolved their clubs or organisations through the vision of Sacred Spring, which was founded by Master John 'Jo' Biggs 8th Dan
The Vision of the Sacred Spring School of Martial Arts has it's basis in the following guiding principles;
Autonomy
Justice
Beneficence
Non-Maleficence
This friendship network of Master Practitioners offers a yearly Multistyle Martial Arts course in Lynmouth, North Devon.
The Lynmouth Festival of Martial Arts 'where the water meets the sea' is a vehicle to promote Martial arts to all using the four guiding principles of the Fellowship.
The Festival always hosts some of the worlds best and most respected Martial Artists.
On a practical level the Festival raises enough money to allow the Fellowship Masters to be part of the Insurance plan that gives free member to member cover to the students of everyone in the fellowship.
Members of the fellowship are authorised to use the fellowship logo (see right) and to use the designation FSS (Fellow of Sacred Springs).